Project Mouse: Rides & Attractions
Regular price
$8.99
$0.00
Unit price
per
Sit down, buckle up, and hang on! "Project Mouse: Rides & Attractions" is ready to take you on a wild ride of memory keeping. From the Disney park classics to the newest thrill rides, you'll be able to scrap and document all those fun and exciting ride photos and memories.
We got a little carried away on the card packs this week. Rides & Attractions is our biggest pack EVER. We just couldn't stop creating!
This pack includes SO MANY CARDS we had to create TWO previews!! So make sure you scroll down to view all the 4x6 cards too!
Pocket style scrapbooking is one of the easiest ways to quickly & beautifully create a cohesive project with no fuss! So what happens when you cross the ease of "Pocket Style" scrabooking with a passion for "The Happiest Place on Earth"? You get "Project Mouse" - a collaboration between Sahlin Studio & Britt-ish Designs!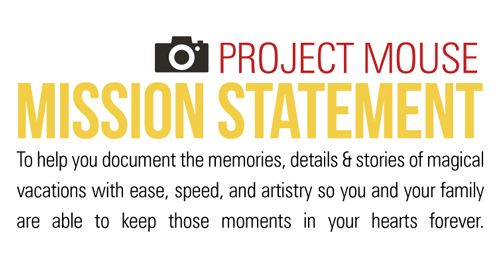 Included in this pack: 'ô•47 3x4 cards (PNG files) 'ô•16 4x6 cards (PNG files) 'ô•8.5 x 11 JPG print sheets of all included cards (ready-to-print)
For those of you who prefer rounded corner cards, don't worry! There is a FREE corner rounding action for Photoshop included.
This product can also be found in the "Project Mouse: Bundle No. 4 - A Day in the Park" along with the other three new Day in the Park products. BUY THE BUNDLE and save 30%!!!!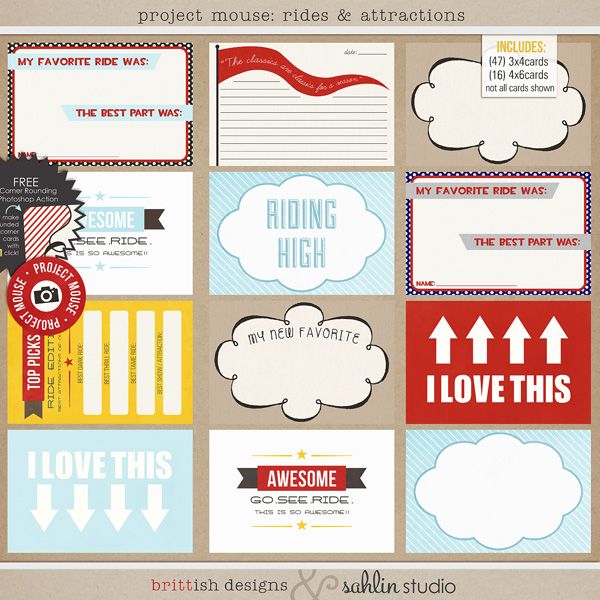 [Want to learn more about Project Mouse? 'ô• Want to snag some coordinating freebies? 'ô•Visit my blog]
(This is a digital product available for download, you will receive no physical product. My products are all created at 300 dpi for highest print quality.)
---
Share this Product
---