Project Mouse: Reveal/Countdown
Regular price
$6.99
$0.00
Unit price
per
When does your vacation REALLY begin? We believe that your vacation begins even before you get to that magical destination. Sahlin Studio & Britt-ish Designs have teamed up for MORE "Project Mouse" goodness."Project Mouse: On Our Way" contains TONS of new pocket style cards to document and create even more memories LEADING UP TO THE MAGIC.
Pocket style scrapbooking is one of the easiest ways to quickly & beautifully create a cohesive project with no fuss! So what happens when you cross the ease of "Pocket Style" scrabooking with a passion for "The Happiest Place on Earth" ? You get "Project Mouse" - a collaboration between Sahlin Studio & Britt-ish Designs!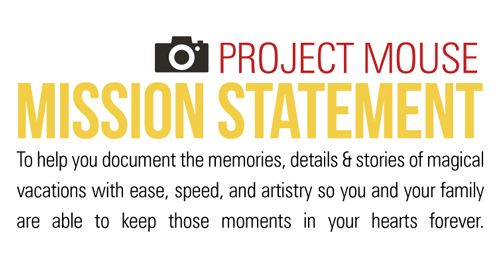 From the moment your Disney vacation is first announced, to the anticipation and counting down, make sure to make EVERY moment last forever. These journaling cards will help you capture those small, easily forgotten moments. You will find numerous story prompts, memory joggers, and journaling cards to help trigger and capture the little details of your at-home magic before the trip! Use these cards as a decorative element on your pages, or print them out for an easy hybrid album! All "Project Mouse" cards are the perfect fit for easily slipping into pocket style page protectors and digital templates.
For those of you who prefer rounded corner cards, don't worry! There is a FREE corner rounding action for Photoshop included.
In this bundle: 'ô• 28 3x4 Cards'ô•9 4x6 Cards'ô• Easy 8.5x11 print sheets of ALL 37 cards
"We're Here!" is found at a discounted price in "Project Mouse: Bundle No. 2"! Buy the Bundle and $AVE!
Other products in the "Leading Up to the Magic" series:
[Want to learn more about Project Mouse? 'ô• click here to snag some coordinating FREEBIES!! 'ô•
(This is a digital product available for download, you will receive no physical product. My products are all created at 300 dpi for highest print quality.)
---
Share this Product
---